Counter Forced Labor
Counter Forced Labor is a global leader in technology-based solutions for supply chain risk and compliance. We provide products, services, and intelligence to identify, analyze and mitigate the risk of forced labor in supply chains.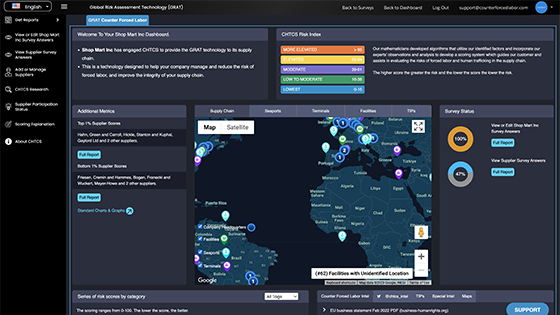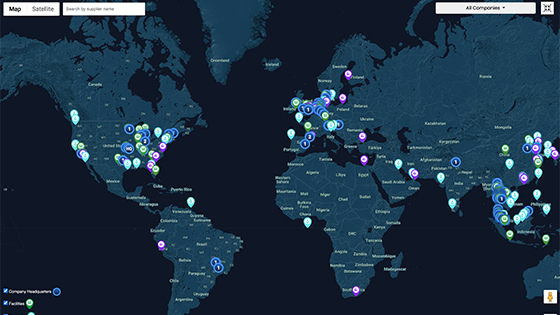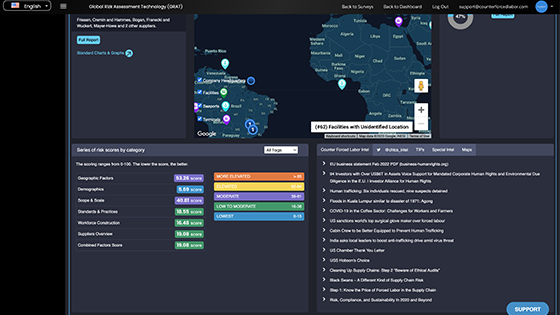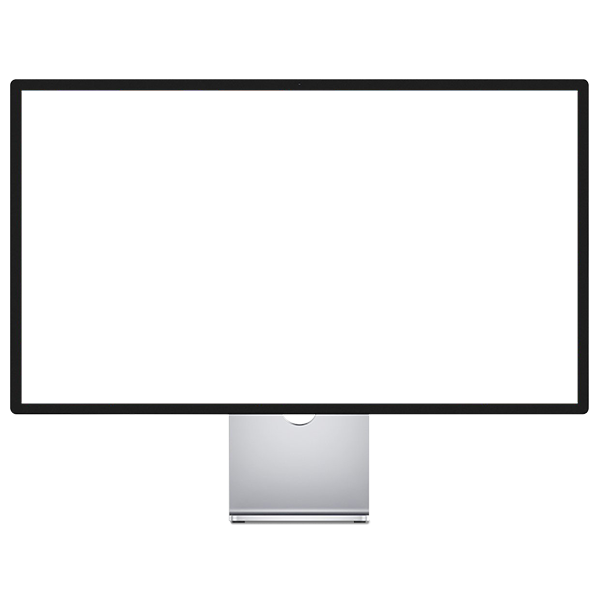 Forced Labor: A Global Problem Today
In today's global marketplace, supply chains across the world are being compromised by human trafficking, forced labor, and slave labor.
---
Modern supply chains are sophisticated and complex networks. Rapidly changing conditions may create new risks tomorrow where none existed yesterday. Increasingly stringent laws and regulations create more challenging compliance requirements. Our solutions help bring clarity and certainty by putting information at your fingertips and helping you to stay in front of this important issue.

5 out of every 1,000



people worldwide are victims of forced labor.



International Labor Organization

168,000,000



children worldwide are engaged in child labor as of 2013.



International Labor Organization

World-wide there are an estimated



29,000,000



victims of human trafficking.



Carol Giacomo, The New York Times
5 out of every 1,000
people worldwide are victims of forced labor.
International Labor Organization
168,000,000
children worldwide are engaged in child labor as of 2013.
International Labor Organization
There could be an estimated
29,000,000
victims of human Trafficking.
Carol Giacomo, The New York Times
What We Offer
Best-in-class Global Rizk Assessment Technology platform
Fully customizable total risk and compliance management
World-leading expertise in counter forced labor
Site-level reports and recommendations
Unsurpassed supply chain expertise
Robust global intelligence network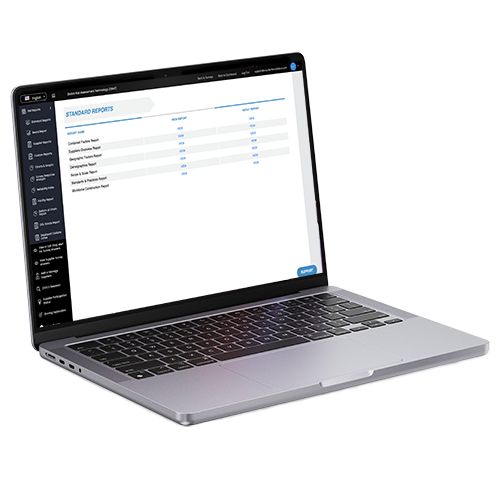 Why You Need Us
Legislation and Regulation Compliance
Counter Forced Labor and Risk Mitigation
Corporate Social Responsibility
Supply Chain Assessment
Research and Data
ESG Compliance

Mitigate risk, adhere to compliance regulations, and
forecast disruptions in your supply chain.
Global Monitoring of Supply Chain Changes
Our Global Monitoring capabilities are supported across all devices and platforms to keep you informed wherever you are. Using scientifically designed questionnaires, our technology allows you to gather data directly from each of your suppliers.
Identify Risk in Your Supply Chain
Using a combination of known facilities along with survey results and a proprietary algorithm, Counter Forced Labor can assess the risk of forced labor and labor trafficking.
On-Demand Supplier Risk Insights
Our technology allows you to determine the level of potential risks presented for each of your suppliers based on factors important to your business. Factors may include geographical location, population demographics, industry, local laws, regulations and more. A proprietary scoring system grades your entire supply chain to provide clear information to guide operational decisions and auditing priorities.
Custom Reporting Built Around Your Business
Pick and choose reporting metrics that are directly related to your business and industry. Focus on a specific type of supplier, compare and contrast suppliers from the same region, or measure a supplier's adherence to local laws and regulations. Whatever is important for your monitoring practices, we give you the tools to accurately measure these factors and assess how they affect your business.
Global Rizk Assessment Technology

™
Our proprietary GRAT is designed as an AI-powered, data driven tool to manage all aspects of supply chain risk AND powers all our products.
Learn More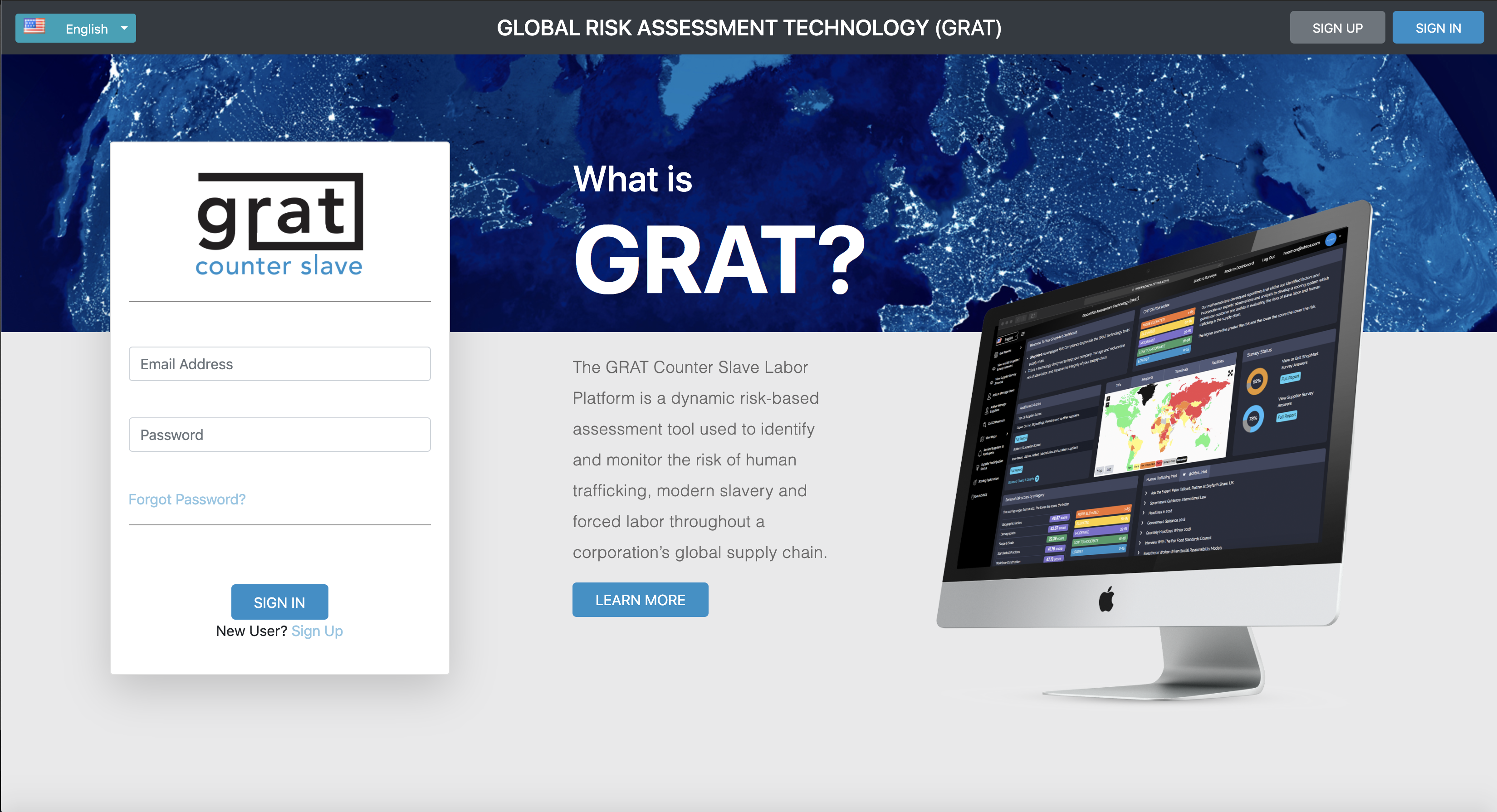 Counter Forced Labor
Our signature product is designed to help organizations identify, assess and counter risks of forced labor, labor trafficking and other forms of modern slavery in their supply chains.
Learn More