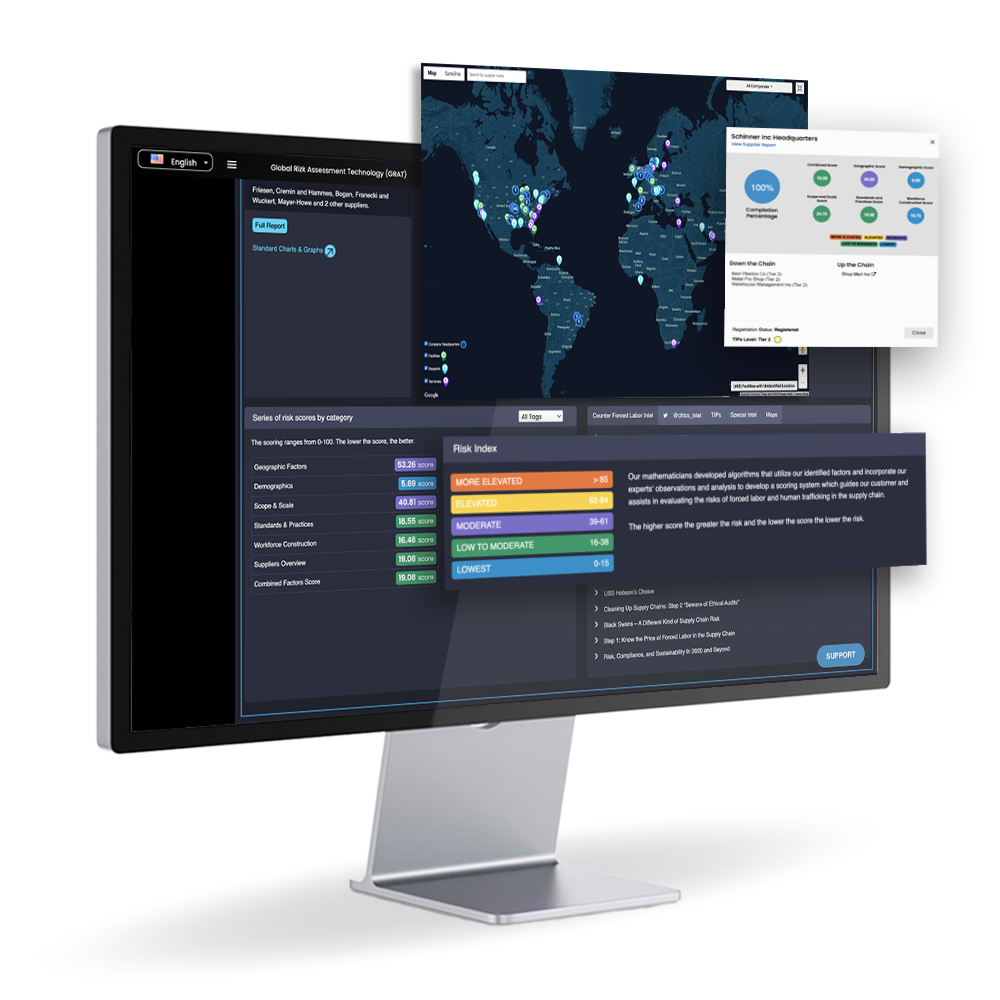 Global Rizk Assessment Technology
™
Our proprietary Global Rizk Assessment Technology™ (GRAT) is the industry leading AI-driven due diligence technology platform for companies that want to accurately demonstrate best efforts to comply with government regulations, ESG standards and identify and mitigate forced labor, slave labor, and human trafficking in their supply chain.
Request a demo
Easy to use and implement, GRAT™ is the most powerful and insightful platform of its kind in the industry.
Key Features & Capabilities
Supplier Management
Automatically generates comprehensive real-time reports.
---
Risk Assessment
Identify and assess forced labor in your supply chain.
---
Supply Chain Mapping
Advanced technology to map out supply chains.
---
Data Analytics
Analyzing supply chain data in real-time using advanced algorithms.
---
Training and Education
Training and educational resources to help build awareness and understanding of forced labor risks.
How GRAT™ Works
GRAT™ provides an end-to-end platform for managing the risk of forced labor in your supply chain.
With GRAT™, you can seamlessly on board your supply chain data and let our technology take care of the rest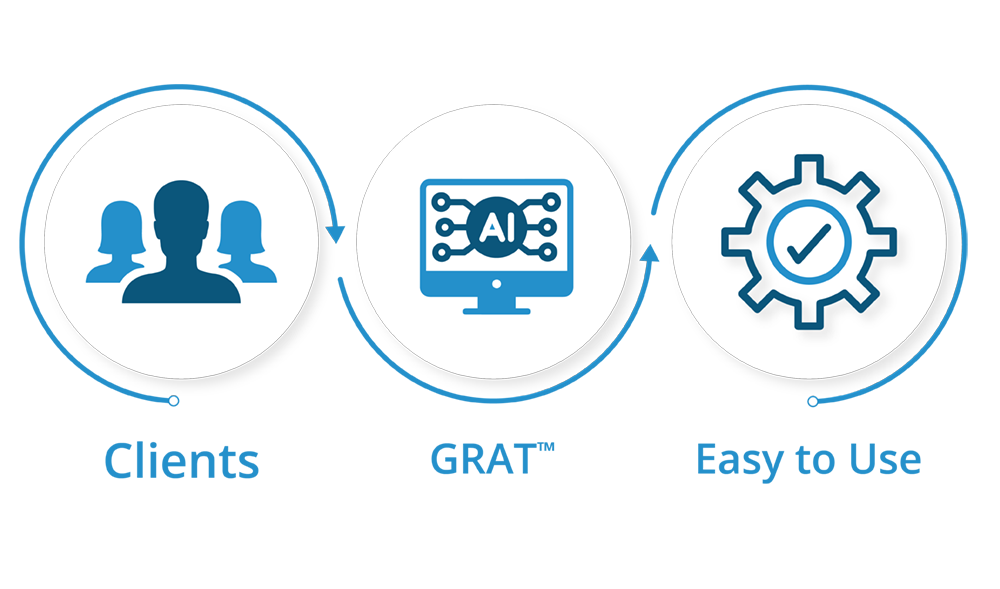 01
Onboarding and Integration
Whether you use GRAT as a stand-alone product or integrate it with your existing technologies, we can have you up and running in days. Our process makes it simple to get started.
02
Easy Implementation
Give us your Tier 1 suppliers contact information, tell us how you want to position messaging, and we handle the rest. It's that easy.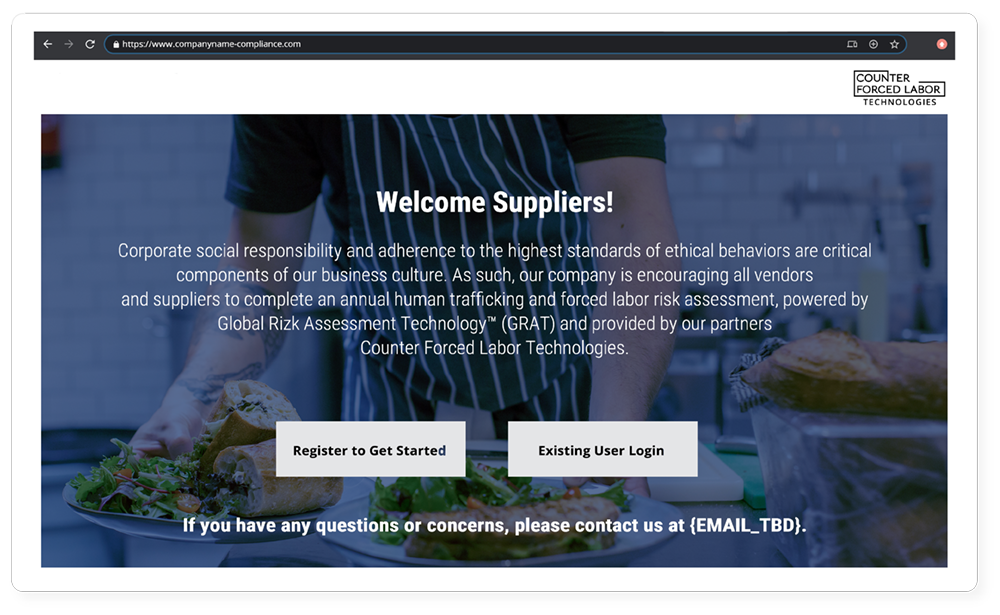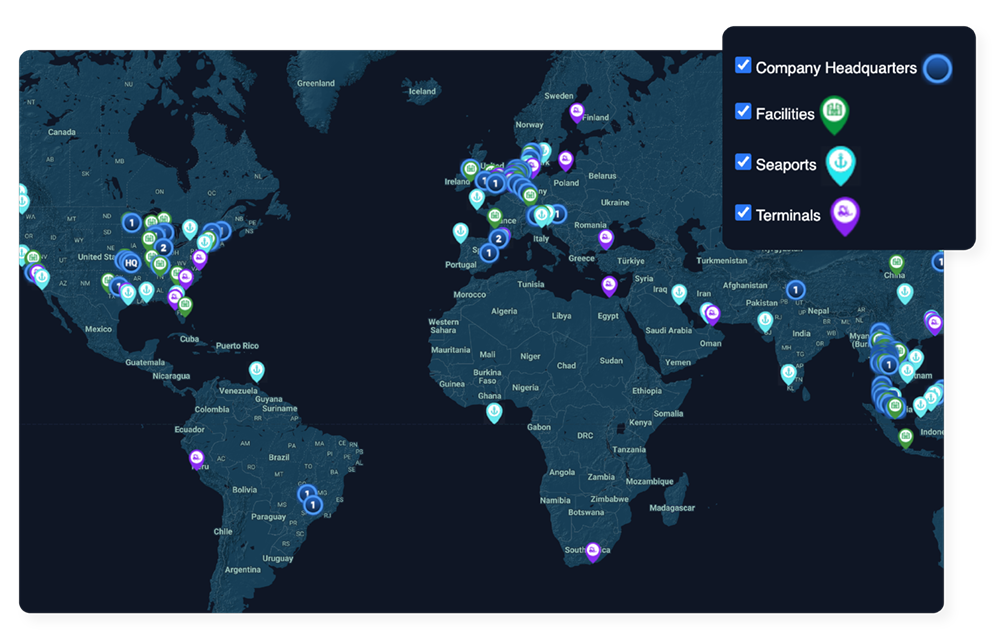 03
Supply Chain Mapping
We accurately map your entire supply chain from top to bottom. We geo-locate your suppliers, ports, and other facilities.
04
Assessment
We analyze supplier data with our proprietary scoring system and sourced intelligence to provide actionable intelligence for you AND your suppliers.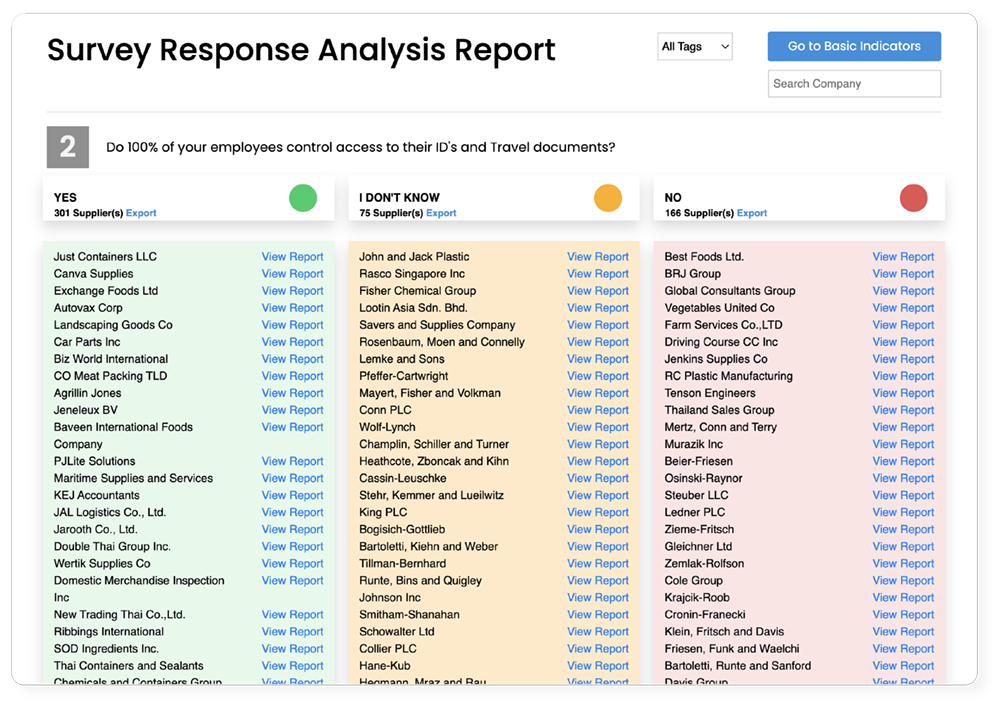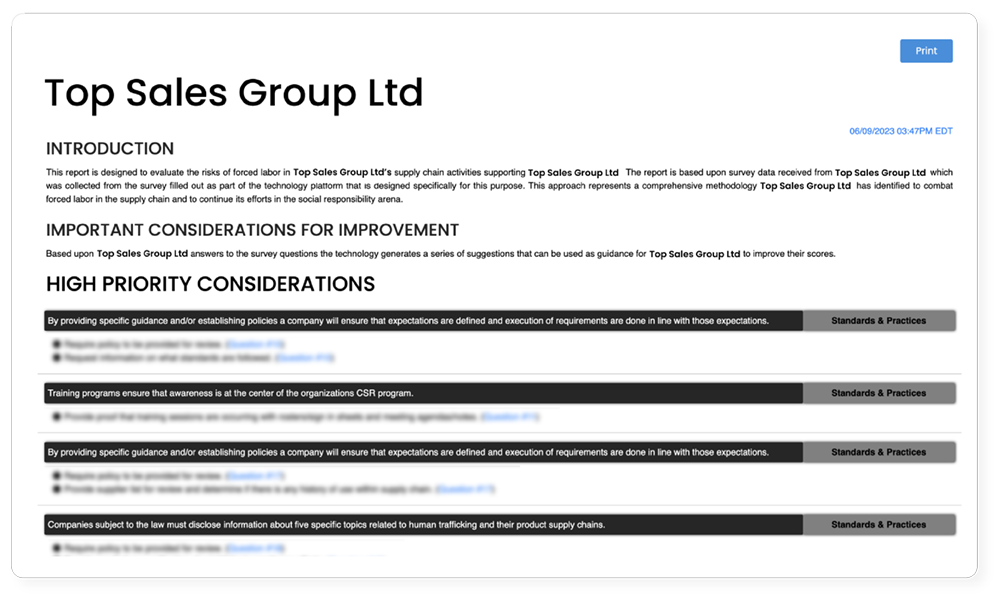 05
Recommendations
Recommendations for corrective actions are automatically sent to those who need it throughout the entire supply chain.
06
Reporting
We automatically generate standard or customizable reports for you, your risk management team, your board and your suppliers. Understand your supply chain, track your progress, and mitigate possible forced labor risk.